Digital Screen Modeller App
Free to download from the Apple App Store and the Android Market, the Digital Screen Modeller from Harkness Screens is a 3D simulation tool that allows architects, engineers and exhibitors to visualise and optimise digital cinema scenarios in a virtual environment.
Make more informed decisions about screen, projector and lamp choices before they're even installed or as part of planned retrofit/refurbishment projects.
Explore design ideas and technical configurations
Gain buy-in from senior executives of clients
Reduce project risk
Reduce operating costs and energy consumption

The information-rich model rapidly created by the Digital Screen Modeller enables key project stakeholders to make more informed decisions about digital cinema screen, projector and lamp choices before they're even installed to ensure that these comply with industry standard brightness levels.
The Digital Screen Modeller is also an ideal tool for planned or proposed retrofit and refurbishment projects to visualise the impact on brightness levels and operating costs in existing environments.
Real-Time modelling
A quick 6 step process enables a 3D model of an auditorium to be created with iterations displayed instantaneously.
Current digital cinema manufacturer content
All of the latest projector, lamp, 3D system and screen information from the world's leading digital cinema manufacturers.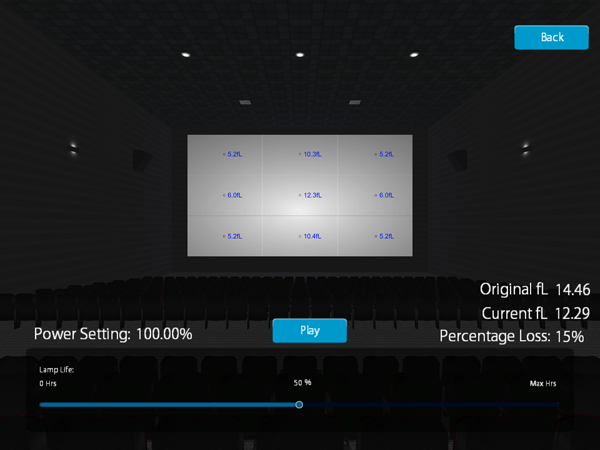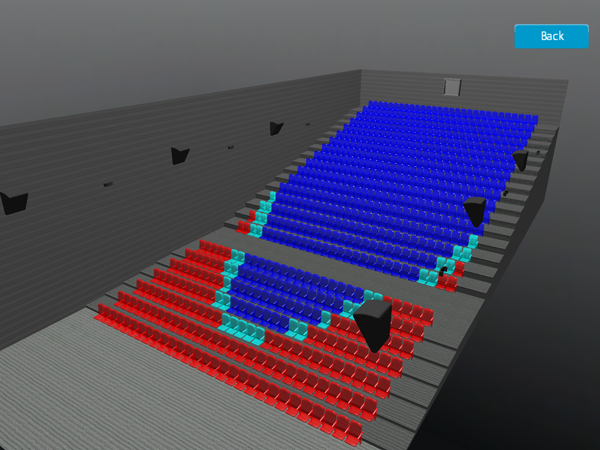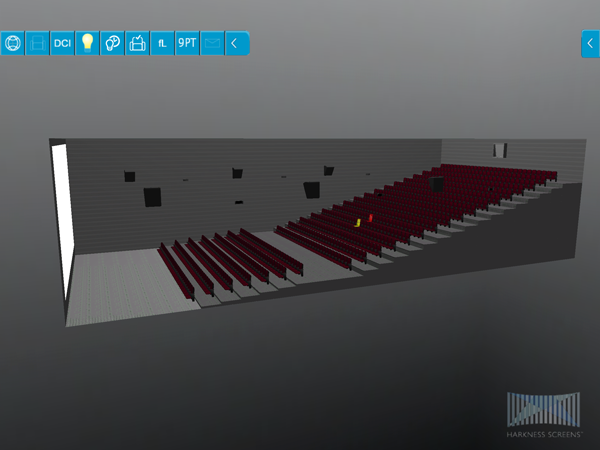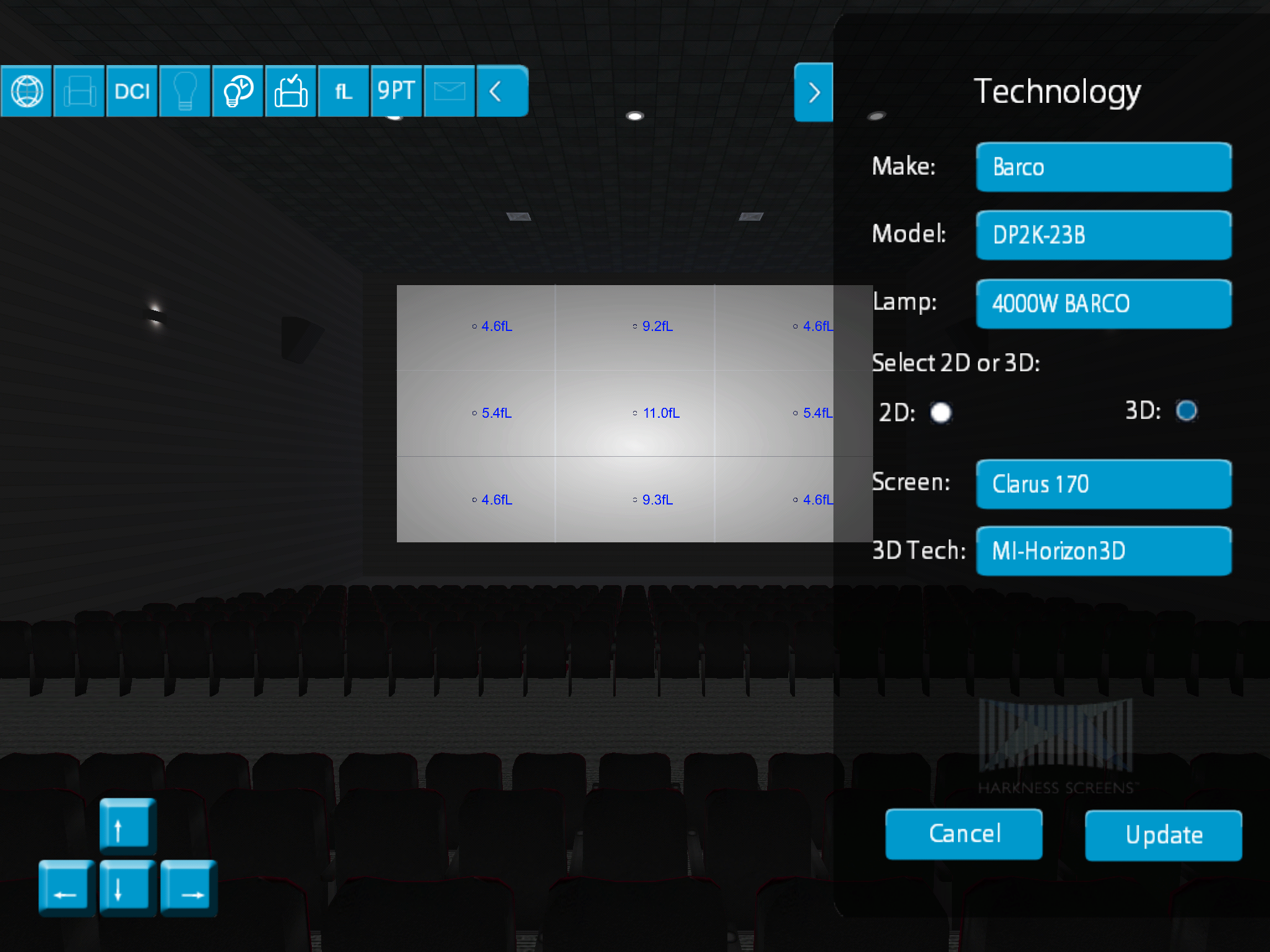 Bi-directional functionality with Digital Screen Calculator
Re-use the data entered in to the Digital Screen Modeller to further evaluate your equipment choices in the Digital Screen Calculator. With one-click functionality, data can be moved into the Calculator to quickly analyse equipment choices to ascertain achievable brightness and potential operating cost savings from screen choice.
Visual and numeric screen brightness simulation
Pick any seat in the created auditorium to see on-screen brightness levels at nine points on the screen. Move from seat to seat, make changes to the auditorium design and see the impact of brightness levels instantaneously.
Free E-consultancy
Once downloaded and installed, register your copy of the Digital Screen Modeller online to share your ideas and consult with the thought-leaders in on-screen brightness, Harkness Screens.
Top 10 Features

GET IN TOUCH