Digital Screen Planner App
Aimed at architects, engineers, installers and exhibitors, the Digital Screen Planner from Harkness Screens is a free utility for iOS, Android and available via the Harkness website. The tool allows those specifying cinema screens to carry out complex mathematical calculations quickly ensuring correct screen specification in design preventing costly mistakes.
From physical screen curvature and tilt through to specifying the physical sheet size, the Digital Screen Planner is an ideal tool for ensuring that these key construction design elements and the actual screen specified are correct prior to the project, helping to prevent potentially costly on site delays or mistakes from occurring.
Carry out complex geometric calculations
Understand potential design implications
Correctly specify screen shapes
and sizes
Reduce project risk
Load and save configurations
Want to calculate entire multiplexes, compare two different configurations for the same auditorium or even just save one auditorium for use at a later date? Simply register your copy of the Digital Screen Calculator for free online and the software will instantly allow you to load and save an unlimited number of configurations. Configurations are easily recognisable by their file name, date and key settings.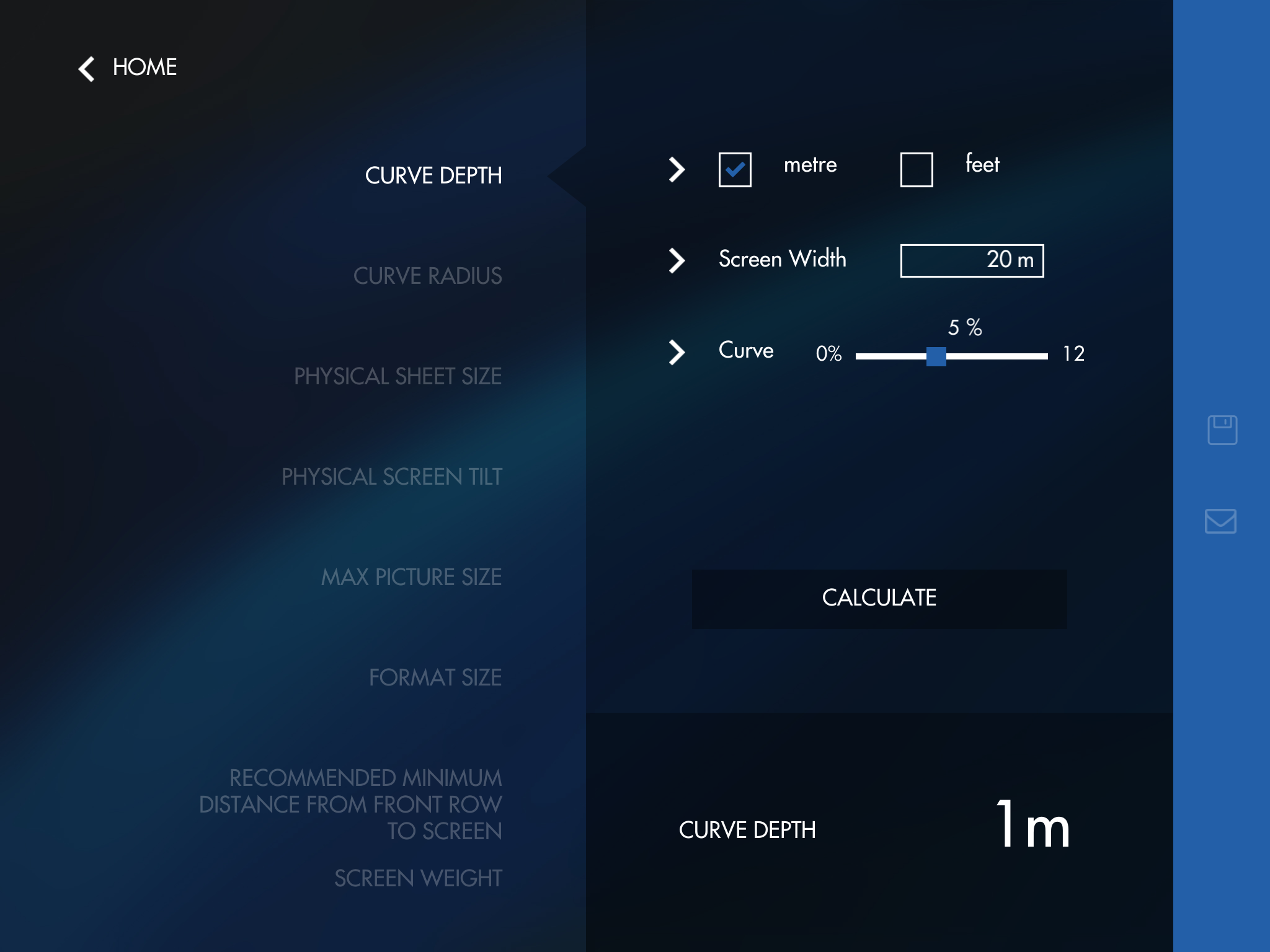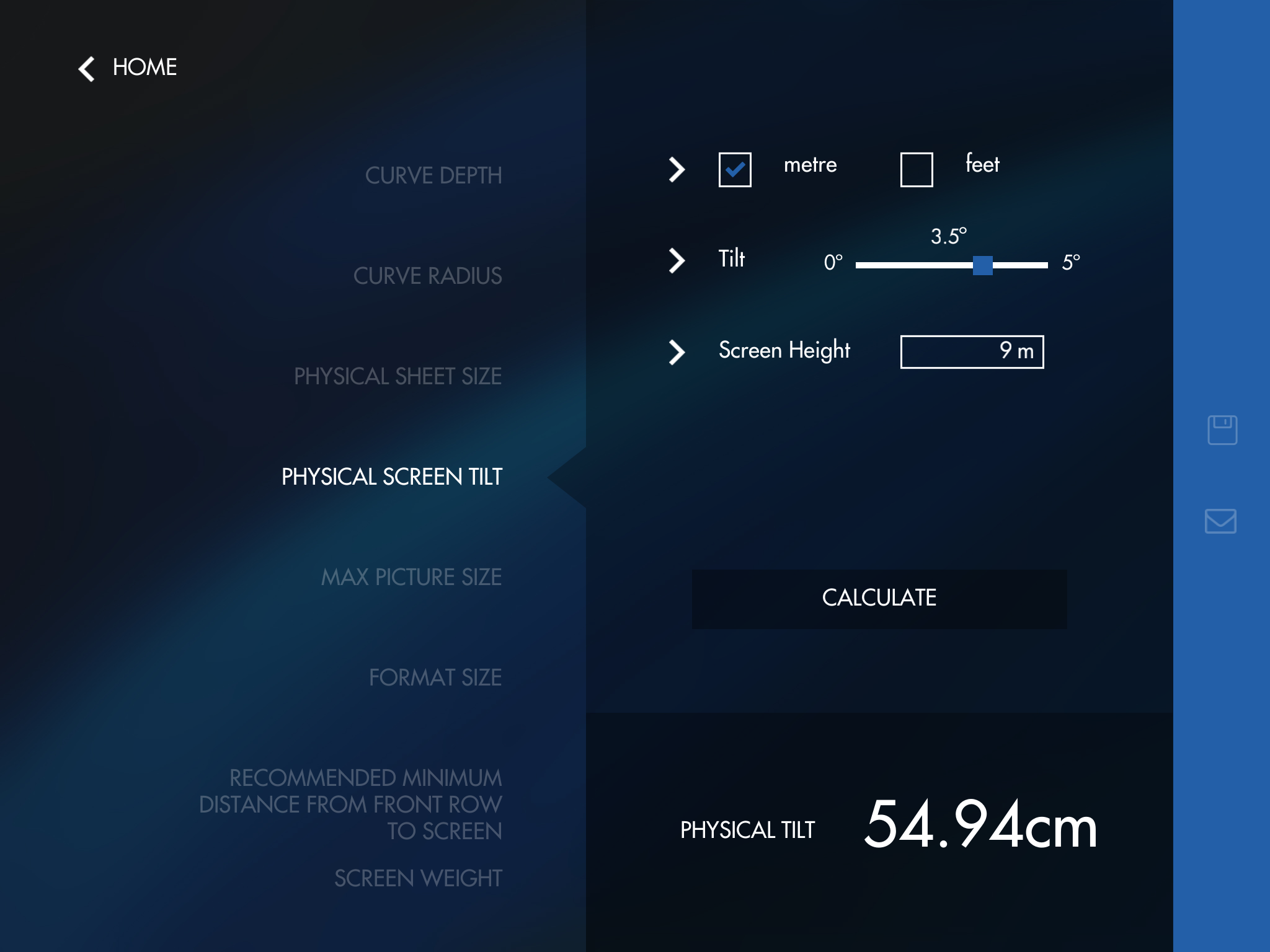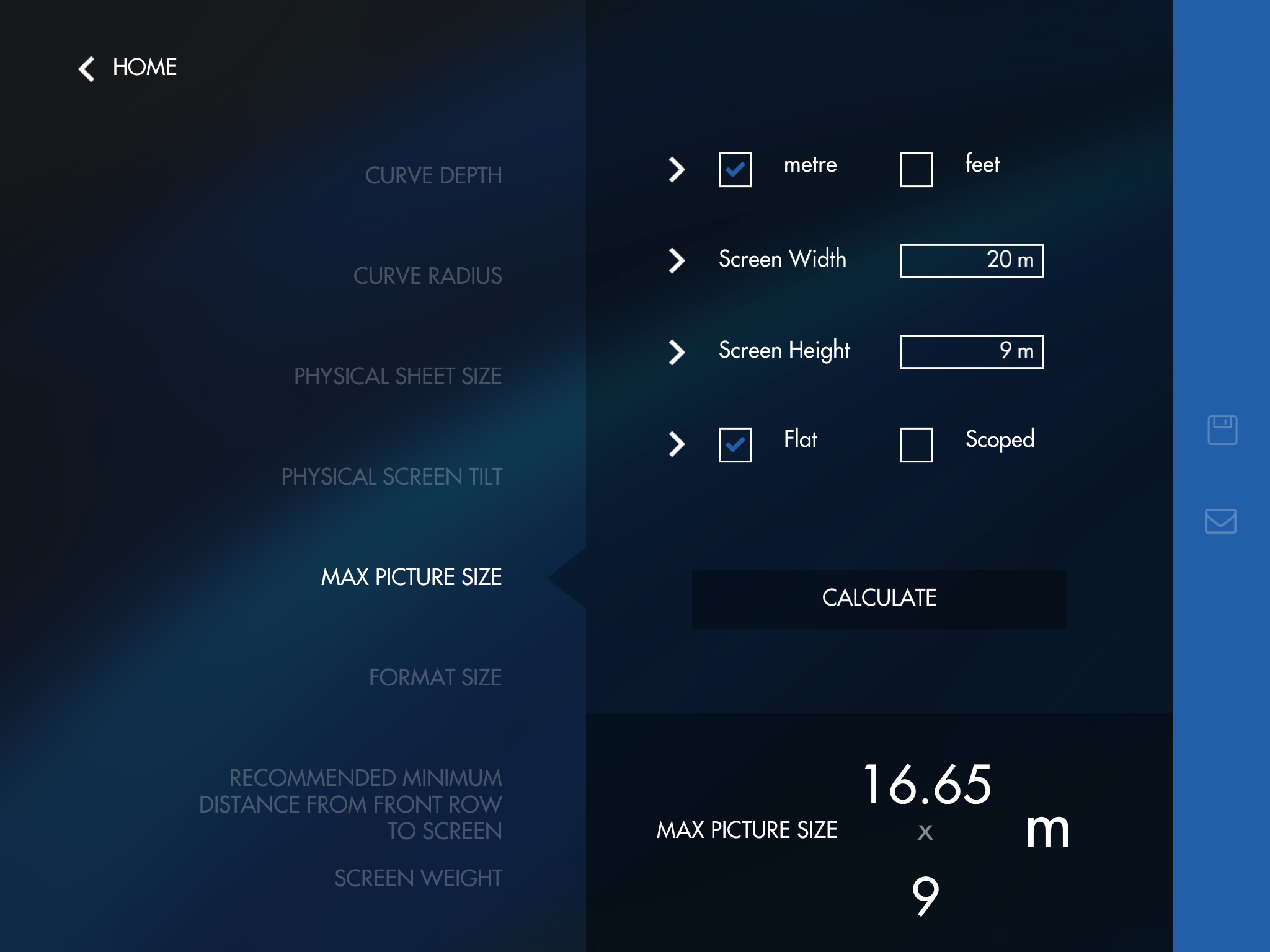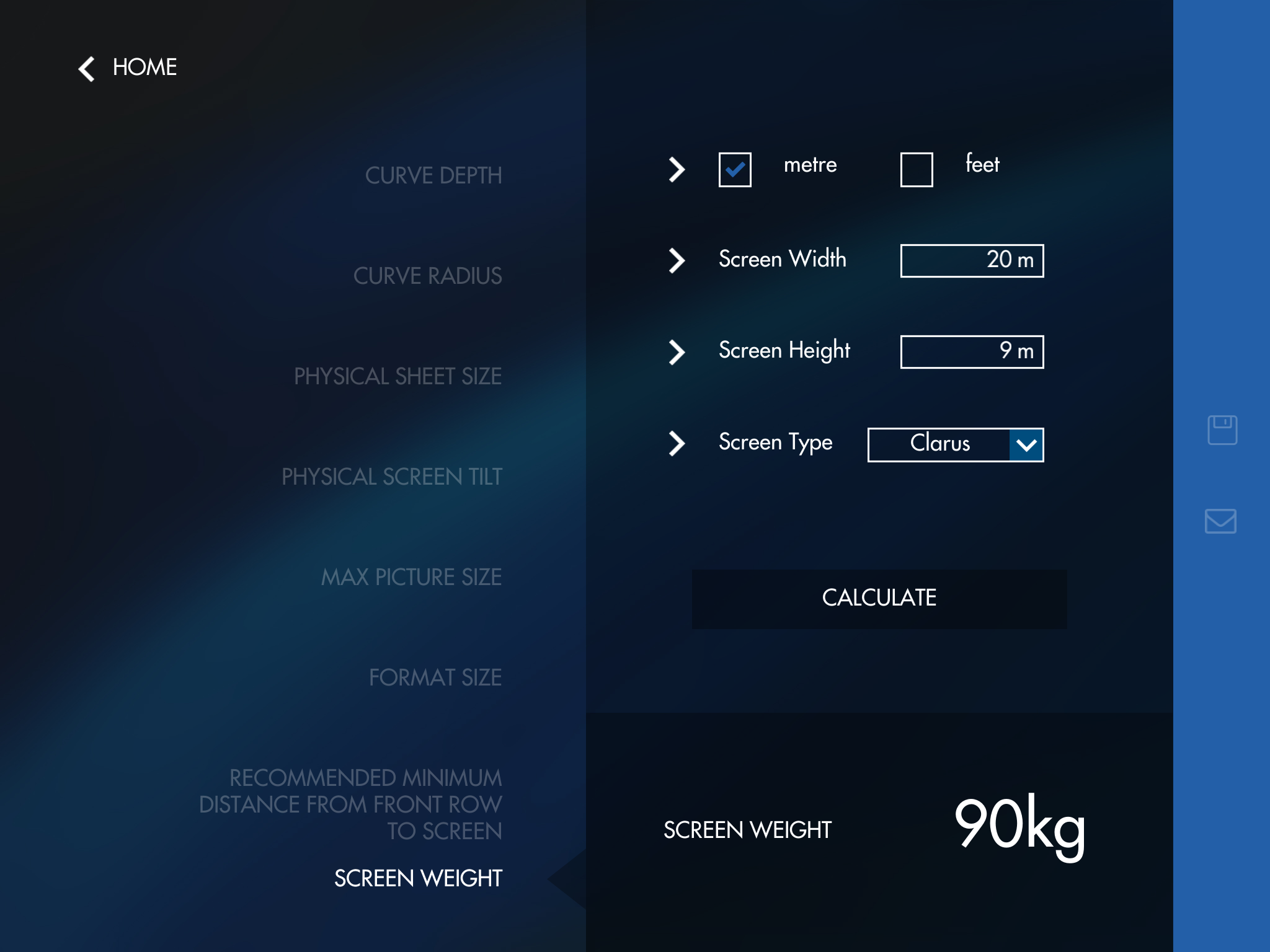 Free E-consultancy
Not sure if you 've specified the right lamp, screen or even the level of tilt or curve in the screen? Want further advice on the configuration you've specified in the Digital Screen Calculator? Harkness Screens can assist you to ensure your specified configuration is optimised so that it delivers the best audience viewing experience. Simply register your copy of the Digital Screen Calculator for free online and the software will instantly allow you to share your configuration with Harkness Screens. E-consultancy is a free service and Harkness will aim to respond to all requests within 3 working days.
Additional Guidance
The Digital Screen Planner has been rigorously tested to confirm its accuracy. The tool however is dependent on the accuracy of data entered by the user which is then used to make a number of assumptions.
Whilst the results displayed in the Digital Screen Planner are theoretically possible there are any number of variables which could alter the outcome significantly. Harkness Screens always recommends users consult with Harkness before applying the information supplied in the Digital Screen Planner in to real-world construction projects or screen orders.