With so much incredible technology to show this year, we've decided to put it all in one room! Join us in our suite (Room 131, First Floor, CCIB) for refreshments and a personalised demonstration of screen maintenance techniques, state-of-the-art presentation monitoring tools and 3D building performance simulation. You can book your free appointment online now by clicking on the relevant button below.
Screen dusting, cleaning and Maintenance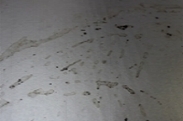 How long should a screen last? When is it time to replace a screen? Can a screen be dusted and spot cleaned to improve performance?
Curolux presentation monitoring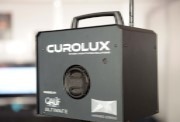 Automated and manual tools powered by Qalif designed to monitor and maintain audio and visual quality in cinema to ensure excellence.
Building Performance Simluation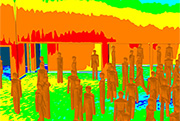 Rapid 3D modelling allows you to understand how your building performs; from retail efficiency through to security and evacuation plans.